Lead the Way with Honor and Integrity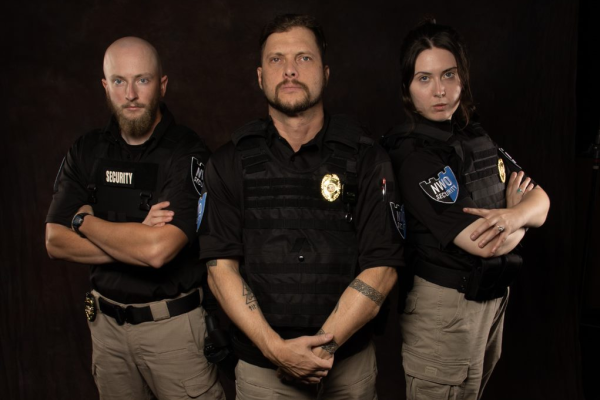 NW Overwatch LLC is a Service-Disabled Veteran-Owned Small Business (SDVOSB). We are proud to serve our neighbors and community with the highest honor and integrity. We strive to provide world class services that meet and exceed all expectations with the highest standards in the industry.
Continue to build a brand reputation that provides outstanding service and continues to build a solid and trustworthy relationship with each of our clients.
To operate a fun and exciting company where work-life and family balance are integral to our way of life and contribute to our success.
We strive to go above and beyond for our clients no matter the challenge. We aim to deliver security services that convey quality, value, honesty, and integrity. 
Kyle is a former US Army Ranger who served with the 2nd Battalion, 75th Ranger Regiment, as an infantry soldier, deploying twice to Afghanistan. He's also earned his master's degree in information technology, a bachelor's degree in computer science, is a PMO Certified Project Management Professional, and has a wide variety of experience across many industries.
Read more
Brandon Conner
Director of Operations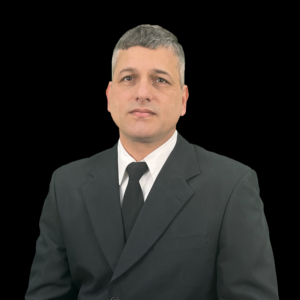 Brandon has served as a protective security agent for NW Overwatch LLC since July 2022. He assumed the role of zone manager in November 2022.  Brandon is a retired senior Non-commissioned officer that has served in both the Infantry and Signal Branches over his career. His deployments include Afghanistan 2003 in support of Operation Enduring Freedom (OEF) and Iraq 2004 – 2005, 2006 – 2007 in support of Operation Iraqi Freedom (OIF).  When transitioning to the Washington National Guard he worked with the Homeland Response Force (HRF), was an analyst at the Yakima Research Center, and supported state and federal missions for the Special Operations Detachment Pacific (SODPAC).
Mike Sell
Senior Zone Manager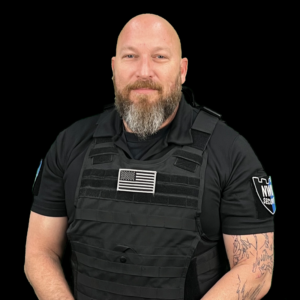 Michael is a former US ARMY Chemical Specialist who served with the 25th Light Infantry Division during Operation Desert Storm. In addition to being Airborne and Air Assault, he was also a combat medic. Post military service, Michael spent over a decade in the safety and security business operating low to high risk correctional programs for juvenile offenders. He is highly trained in Crisis Intervention (CIT), Protective Action Response (PAR), with extensive experience and training in conflict resolution and behavior management. Michael is a licensed armed guard and private investigator in the state of Washington and holds all the mandated weapons qualifications and certifications; SO #23009477, NW Overwatch LLC License #1182
Jeffrey A. Stone
Training Manager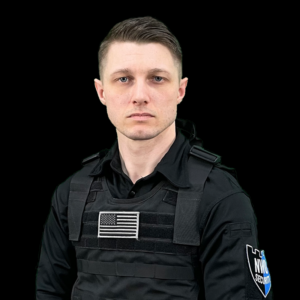 Jeffrey's security experience began during his US Navy enlistment as a Submarine Radio Operator. Contracted under East West Security and Consulting, Inc PS, Security Officer Stone is the head of the Armed Guard team for NW Overwatch, LLC, and is an Operations Manager for both armed and unarmed sites and contracts. Security Officer Stone has been working for NW Overwatch since October of 2020.
Ronnie Hunter
Zone Manager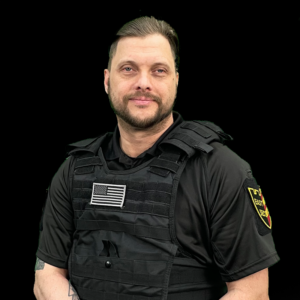 Ronnie has served as a protective security agent for NW Overwatch LLC since May 2021. In September 2022 Ronnie assumed the role of zone manager. He is a former Marine Non-commissioned officer with deployments to Iraq from 2004 –2008 in support of Operation Iraqi Freedom (OIF). He holds a Secret clearance and has served in various positions in the US Marine Corps including Team Leader, Platoon Sergeant, and Noncommissioned officer in charge of a detention facility that housed at minimum 30 detainees. He was a marksmanship instructor for the Marine Corps and held battalion positions for safety and hazardous materials specialist.
Read more
Molly Dow
Zone Manager in Training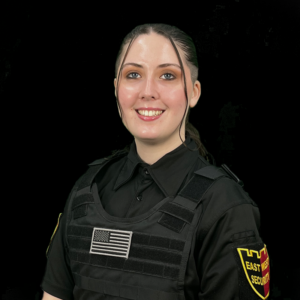 Molly G Dow is an unarmed security officer licensed under NW Overwatch LLC (WA State Security Guard License #22020548). Officer Dow has been with the company since June of 2022, starting as a security officer then moving up to a site lead and then beginning training as a zone manager.
Officer Dow began her career in security starting in 2020 working as a security officer for one of the tribal casinos in Washington. This is where she learned basic security skills to keep both her place of work and casino guests safe. Working in the casino environment gave officer Dow plenty of experience deescalating upset individuals and learning to quickly resolve any issues that come her way.
Officer Dow's dedication to excellence, empathy, eagerness to learn and help others in her community, and natural leadership strengths have helped her earn respect among her peers as a site lead and manager for Northwest Overwatch and the East West Consulting Group.