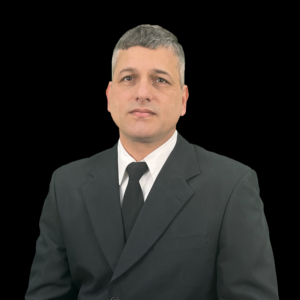 Brandon has served as a protective security agent for NW Overwatch LLC since July 2022. He assumed the role of zone manager in November 2022.  Brandon is a retired senior Non-commissioned officer that has served in both the Infantry and Signal Branches over his career. His deployments include Afghanistan 2003 in support of Operation Enduring Freedom (OEF) and Iraq 2004 – 2005, 2006 – 2007 in support of Operation Iraqi Freedom (OIF).  When transitioning to the Washington National Guard he worked with the Homeland Response Force (HRF), was an analyst at the Yakima Research Center, and supported state and federal missions for the Special Operations Detachment Pacific (SODPAC).
He has held a Top-Secret clearance and has served in various positions in the US Army including Team Leader, Squad Leader and Platoon Sergeant. He has also held Battalion and Brigade level positions as the Information Assurance Security Officer (IASO), the Senior Local Area Network (LAN) Manager and the Communications Security (COMSEC) Manager.  While serving in the Washington National Guard, he was awarded certifications in Network +, Security +, and Certified Ethical Hacker (CEH). Before retiring, he worked at the J6 level as the Communications Non-Commissioned Officer.
Brandon has 12 years experience in the private sector as an armed and unarmed guard. He has knowledge of both mobile patrols and static guard practices. Some of his supervisor duties included site inspections, site assessments and fixed surveillance.  Brandon also has formal training in first aid, CPR and combatives.