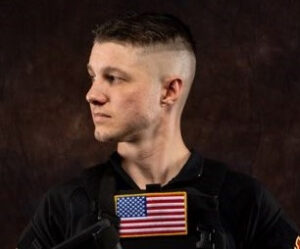 Jeffrey Stone is a licensed Armed Security Guard in the State of Washington (Under NW Overwatch, LLC License #20116859, Company Armed License #1182.),contracted under East West Security and Consulting, Inc. PS. Security Officer Stone is the head of the Armed Guard team for NW Overwatch LLC and is an Operations Manager for both armed and unarmed sites and contracts. Security Officer Stone has been working for NW Overwatch LLC since October of 2020.
Security Officer Stone's security experience began during his US Navy enlistment as a Submarine Radio Operator. He received training in Anti-Terrorism and Force Protection, firearms, tactics, and carried out hundreds of hours of armed watch standing and sentry duties while at sea, and in port, both CONUS and OCONUS.
Security Officer Stone qualified and earned expert medals for both the M-16 rifle and the M9 pistol, and excelled in knowledge of Use of Force and Force Continuum, to the point of assisting in instruction for other crew members, despite not being a member of the Weapons Department. Security Officer Stone both maintains and cultivates his relevant security skills today by regularly practicing in strength and endurance training, firearms proficiency training, individual and team tactics, studying de-escalation tactics, and keeping up to date on relevant laws and policies that pertain to our industry. Security Officer Stone is a level-headed problem solver, who is at ease when leading a team in challenging situations.