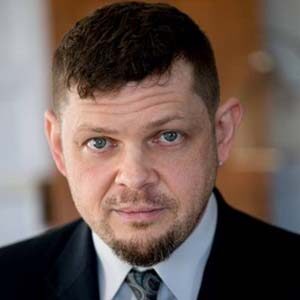 Kyle is a former US Army Ranger who served with the 2nd Battalion, 75th Ranger Regiment, as an infantry soldier, deploying twice to Afghanistan. He's also earned his master's degree in information technology, a bachelor's degree in computer science, is a PMO Certified Project Management Professional, and has a wide variety of experience across many industries.
Kyle A. Paskewitz is a private armed security officer, certified trainer, private investigator, and protective security agent licensed through Kyle Paskewitz LLC and contracted via East West Security & Consulting, Inc. PS. He is a well-qualified security professional and holds all the proper licensing and certifications through the Washington State Department of Licensing (DOL, PI #5006, SO #116635) and Washington State Criminal Justice Training Commission (WSCJTC).Kyle has been the Operations Manager and a protective security agent for East West Security & Consulting since 2015. He is a former 2nd Battalion Army Ranger with deployments to Afghanistan in support of Operation Enduring Freedom (OEF) from 2002-2004. He served as an M203 gunner, Airborne qualified, and as the Security Manager ensuring both physical security and operational readiness for the battalion S2.
Kyle has spent five years in the private security industry as an armed and unarmed officer and armed private investigator where he performed many duties and assignments throughout the state of Washington, as well as emergency response deployments to California, and Puerto Rico. He has formal training in first aid, CPR, taser, combative, and management of aggressive behavior (MOAB).