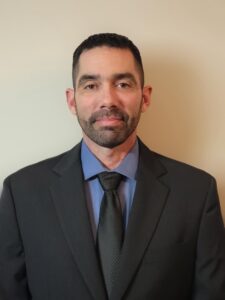 Nickolas R. Butler is a private armed security officer, and protective security agent licensed through NW Overwatch LLC (NWO, WA State Security Agency License #1182) and contracted via East West Security & Consulting, Inc. PS (EWSC, WA State Private Investigator Agency License #2489). He is a well-qualified security professional and holds all the proper licensing and certifications through the Washington State Department of Licensing (SO #22017024) and Washington State Criminal Justice Training Commission (WSCJTC).
Nick has served as a protective security agent for NW Overwatch LLC since March 2022. In June 2022 Nick assumed the roles of Operations Manager for NW Overwatch LLC and Training Manager for East West Security & Consulting Inc. PS. He is a former US Army Human Intelligence Collector with deployments to Iraq from 2003 – 2004 in support of Operation Iraqi Freedom (OIF) and 2010 – 2011 in support of Operation Enduring Freedom (OEF). Nick also has deployed to Afghanistan in support of Operation Enduring Freedom (OEF) from 2008-2009. He held a Top-Secret clearance, has served in various positions in the US Army including Human Intelligence Collector, Team Leader, Platoon Sergeant, 1ST Sergeant, Senior Instructor/Writer, AIT Platoon (Drill) Sergeant, and as the Security Manager ensuring both physical security for the battalion footprint and operational readiness for the Battalion.
After serving 22 years in the Army Nick retired in 2019. He then attended Clover Park Technical College for the next 2 years pursuing a higher education for his hobbies. In 2022 he came to the Security Industry where he can put his specialized skill sets to good use for the community. He has formal training in interview techniques, forensic evidence collection, de-escalation, first aid, CPR, management of aggressive behavior (MOAB), Army combatives, use of less than-lethals (taser), and firearms (Multiple Handgun Platforms and AR15 platforms).