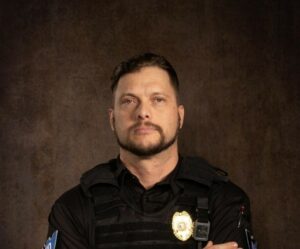 Ronnie J Hunter is a private armed security officer and protective security agent licensed through NW Overwatch LLC (NWO, WA State Security Agency License #1182) and contractedvia East West Security & Consulting, Inc. PS (EWSC, WA State Private Investigator Agency License #2489). He is a well-qualified security professional and holds all the proper licensing and certifications through the Washington State Department of Licensing (SO #21021553) and Washington State Criminal Justice Training Commission (WSCJTC).
Ronnie has served as a protective security agent for NW Overwatch LLC since May 2021. In September 2022 Ronnie assumed the role of zone manager. He is a former Marine Non-commissioned officer with deployments to Iraq from 2004 –2008 in support of Operation Iraqi Freedom (OIF). He holds a Secret clearance and has served in various positions in the US Marine Corps including Team Leader, Platoon Sergeant, and Noncommissioned officer in charge of a detention facility that housed at minimum 30 detainees. He was a marksmanship instructor for the Marine Corps and held battalion positions for safety and hazardous materials specialist.
After serving 12 years in the Marine Corps, he worked as an independent contractor in hostile areas as a high threat security specialist for 7 years. He then attended American Military University for the next 4 years, obtaining his bachelor's degree in Criminal Justice. In 2021 he came to the security industry where he could put his specialized skill sets to use for the community. His formal training includes, de-escalation, first aid, CPR, Marine Corps Martial arts, use of non-lethal weapons, marksmanship, and firearms (Multiple Handgun Platforms and AR15 platforms).